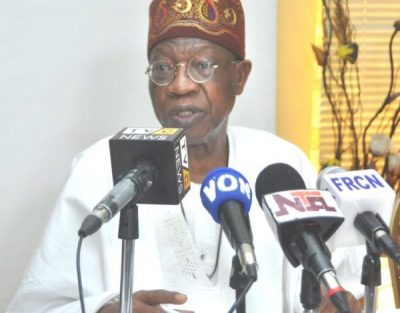 The Minister of Information and Culture, Alhaji Lai Mohammed, has told newsmen in Lagos yesterday that the Federal Government refused to pay the PDP back in its own coins because of its belief in the rule of law.
According to him, the victory of the APC was like a referendum on the performance of the Muhammadu Buhari administration.
He said: "The election was more than one state gubernatorial poll; it was actually a referendum on the performance of the Buhari's administration. Nigerians have given their verdict.
"It is not just a defeat for the PDP; it is also a defeat for all the naysayers who have made themselves the spokespersons for Nigerians," he said.
He alleged that in the 2014 gubernatorial election in Ekiti, the PDP concocted the results, barred two governors from visiting the state and closed down the Akure International Airport when then candidate Ayodele Fayose was declared winner, a development that marked the end of Dr. Kayode Fayemi's first tenure.