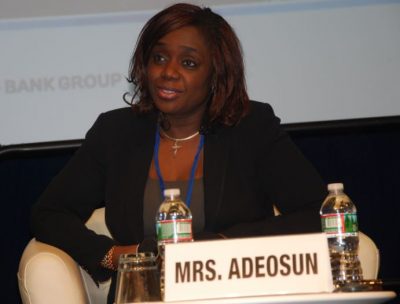 The Federal Government on Monday explained why President Muhammadu Buhari was yet to act on the allegation of certificate forgery levelled against Minister of Finance, Mrs Kemi Adeosun.
Recall that Adeosun was accused (about a month ago) of using a forged National Youth Service Corps (NYSC) exemption certificate to get her present job, an offence that attracts jail term.
But despite calls for her resignation, neither the President nor the Minister has spoken on the issue.
Speaking on the matter yesterday in Abuja, Minister of Information and Culture, Mr Lai Mohammed, said it would be inappropriate for Mr Buhari to act on the issue based on a mere allegation.
He said the President was waiting for outcome of investigation NYSC was conducting on the matter before taking the next step.
Mr Mohammed, during an official visit to the Abuja office of The Authority newspaper, stressed that until the President is briefed on outcome of the NYSC's investigation, he will not take any action on the allegation.
However, the Information Minister was quick to point out that the issue has not in any way affected the President's integrity, assuring that the matter will not be swept under the carpet as being feared by some observers.
"Until when an allegation is proven, you do not expect the President to act.
"The appropriate agencies have spoken and they say they are investigating. The only thing we can do is to wait.
"By saying that the minister should resign or be sacked while investigation is still ongoing may also not be feasible in our clime because of the level of false accusations.
"How many times have they accused me of embezzlement? Even recently, they said my driver jumped out of the car, abandoned me and decamped to Peoples Democratic Party.
"People even made the allegation that President Buhari did not have certificate," Mr Mohammed said.
Commenting further, the Minister said, "For instance, people have come to me that so and so TV and Radio stations are spreading fake news and I should shut them down.
"I told them that I do not have the power to do so; it is the responsibility of the National Broadcasting Commission, even though it is an agency under my watch.
"We are as concerned as you are; but having spent some time in government, you will see that a lot of lies are being peddled about us."
The Minister commended the management of The Authority newspaper for using their platform to spread the good work of government. He also urged the media platform to join in the fight against fake news in the country.
He said the present administration has no plan to gag the media as being peddled in some quarters. He described the media as an integral party of a democratic setting.