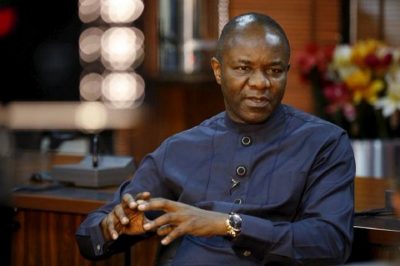 Emmanuel Ibe Kachikwu, minister of state for petroleum resources, says China has an edge over the US and UK in Africa because it is providing what Africa needs.
Kachikwu made this comment on the sidelines of the ongoing 2018 Forum on China–Africa Cooperation (FOCAC).
"They are active in Liberia, Ghana, Angola. They are throwing money where their mouth is and in very many respect is one area where they have beaten both the US, European and British in things like this," he told Bloomberg.
"Africa requires a lot of development funds; China is able to provide it. Not just provide in terms of money but provide with adequate technology."
The United States had warned that loans from China are terrible for Africa, saying it would be terrible to see African countries go back to debt.
"China is going to continue to grow, the population guarantees that the economy guarantees that, the relationships they are building guarantees that. What is opening up in terms of small consumption nations in Africa also guarantees that" he said.
"If anything, it will positively impact the price of oil. The more of these fights you have, the more you are going to find oil prices go up."
According to the minister, Nigeria will sign a $223 million financing package for the Mambilla power plant and some agreements for infrastructure investments for the Kano, Lagos and Port Harcourt airports. (Bloomberg)