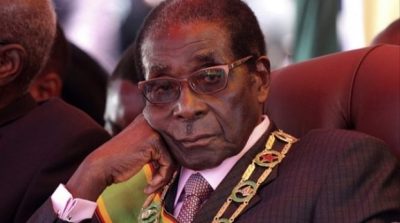 Zimbabwean Parliamentary Portfolio Committee on Mines and Energy has summoned former President Robert Mugabe to appear before it on May 9, to explain his claim that more than 15 billion US dollars worth of diamonds had been siphoned out of the country.
On the eve of his 92nd birthday in 2016, Mugabe said some companies had over the years exploited the country's diamonds with little benefit accruing to Zimbabweans.
He is expected to give oral evidence before the committee on May 9, Temba Mliswa, a lawmaker, told state media.
The Herald reported Friday that Mliswa also said former Vice-President Joice Mujuru would also appear before
the committee to explain her allege links to diamond mining in the Chiadzwa fields.
"We met as a committee and resolved that we invite former president Mugabe to our committee to explain the
disappearance of the 15 billion dollars worth of diamonds," he said.
Mugabe stepped down in November after the parliament resolved to impeach him.  (NAN)