10 Years Later, Psy Is Happy With His "Gangnam Style" Success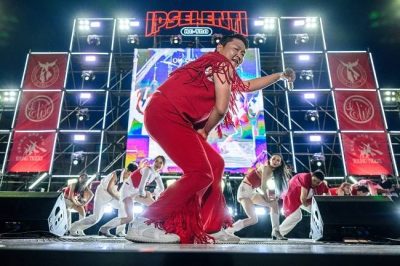 Psy, the South Korean rapper, said he is living his best life ten years after "Gangnam Style" became a global phenomenon.
Speaking with AFP, He affirmed that he is proud of his "greatest trophy" and free of the pressure to duplicate that incredible success.
The song's hilarious music video, which was uploaded to YouTube on July 15, 2012, became a runaway megahit, with its signature horse-riding dance spawning thousands of imitations, spoofs, and spinoffs.
Psy's "Gangnam Style" broke the internet, becoming the first YouTube video to exceed one billion views, and his global success is yet to be met by other K-pop artists.
He was everywhere at the height of the song's popularity, singing alongside Madonna, leading a flash mob in front of the Eiffel Tower, and performing in front of then-US President Barack Obama.
He said that things became "Heavier and harder because… every time I (had) to have that kind of strong song. I had a huge dependency (on) the song… But you know, it's 10 years ago, so right now I'm really free."
He added that "K-pop acts are very huge on YouTube, they are getting a lot of views" stating that billboard influenced the change "If Billboard didn't change, it (wouldn't) be that easy."
The influence of 44-year-old Psy, was acknowledged by BTS Suga when he said, "With 'Gangnam Style', he paved the way for K-pop in the United States… We were able to follow his footsteps with ease."
Psy has released three albums since the massive success of "Gangnam Style."
P NATION, the musical label and artist agency he launched in 2019, published his latest single, "Psy 9th," in April.
Psy believes he's not finished yet, dividing his time between his own music, gigs, and collaborations with P NATION artists. And "Gangnam Style" is still a source of great pride.