14-year-old Boy Nicknamed 'El Chapito' Arrested For Drug-Related Killing Of Eight People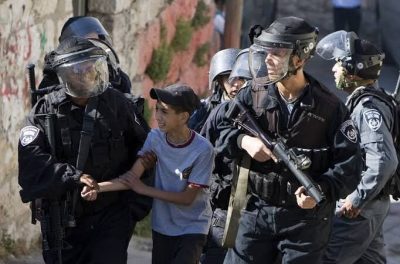 Nicknamed "El Chapito", a boy of 14 years has reportedly killed eight people in Chimalhuacan suburb of Mexico City.
The teenager, whose name was not disclosed, reportedly rode up on a motorcycle and opened fire on a family in low-income Mexico City, according to the federal Public Safety Department.
The boy's nickname "Little Chapo" is an apparent reference to imprisoned drug lord Joaquin "El Chapo" Guzman, a report by Mirror said.
Another man was also arrested in the January 22 killings, and seven other members of the gang were arrested on drug charges.
The victims were holding a party at their house at the time of the attack, which also left five adults and two children wounded. It was reportedly a birthday party.
The motive in the killings has not been made public, but drug gangs in Mexico frequently dabble in kidnapping and contract killing.
They also kill rivals selling drugs on their territory, or people who owe them money.
However, it is not the first time Mexico has had to deal with child killers who turn to crime.
In 2010, soldiers detained a 14-year-old boy nicknamed "El Ponchis."
The boy claimed he was kidnapped at the age of 11 and forced to work for the Cartel of the South Pacific, a branch of the splintered Beltran Leyva gang, and that he had participated in at least four decapitations.
After his arrest, the boy – whom authorities identified only by his first name, Edgar – told reporters that he was drugged and threatened into committing the crimes.
The 14-year-old boy's arrest comes after police in Mexico arrested one of Joaquin 'El Chapo' Guzman's sons back in January.
Defence Secretary Luis Cresencio confirmed 'El Chapo's' 32-year-old son Ovidio Guzman Lopez was captured by Mexican military and National Guard forces in the northwestern city of Culiacan.
He was flown to Mexico City via helicopter as authorities feared if he travelled by car, the drug baron's hitmen would try and attack the vehicle.
The US has asked Mexico to extradite the infamous drug lord's son so he can stand trial after he was accused of leading his dad's infamous Sinaloa drug cartel along with his brother.
He is also accused of ordering the murder of a singer who refused to perform at his wedding.