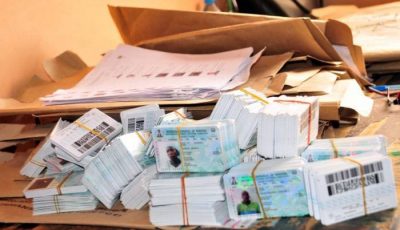 The Independent National Electoral Commission (INEC) in Lagos State said a total of 6,708,451 voters collected the Permanent Voter Card (PVC) out of the 7,637,402 voters that registered in the state.
INEC's Head of Voter Education and Publicity in the State Adenike Tadese, told the News Agency of Nigeria (NAN) Tuesday that the figure represented 87.8 per cent.
According to Tadese, 928,951, which were not collected as of the February 5 deadline, represented over 12 per cent.
Tadese said that during the first batch, INEC had received a total of 6, 570,291 PVCs out of which 5,747,651 were collected while in the second batch, it received 1,067,111 PVCs out of which 960,800 were collected.
NAN reports that INEC had earlier extended the collection of the PVC for the 2023 general elections from January 29 to February 5.
INEC has fixed February 25 for the Presidential and National Assembly Elections and March 11 for the Governorship and State House Assembly Elections.