2023 Poll: Group rallies support for Tinubu presidency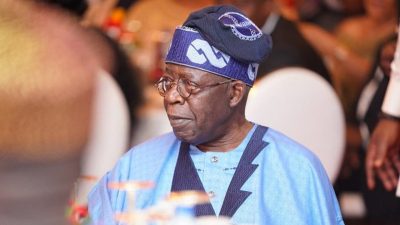 Thousands of Nigerians from across the country have rallied support for former Lagos State governor, Senator Bola Ahmed Tinubu, to occupy the exalted seat of the presidency after the end of President Muhammadu Buhari's tenure on May 29, 2023.
The group, under the aegis of the Tinubu Support Group (TSG), led by Arc Umar Mohammed, while inaugurating its state steering committees in Abuja, called on Tinubu to contest the 2023 presidential election to achieve the objective.
Eulogising Tinubu's sterling qualities, Mohammed contended that he has the wherewithal to sustain the developmental stride of President Muhammadu Buhari.
He said: "Tinubu is a bridge builder across regional, ethnic and religious lines that is capable of uniting the country. We have identified him as an exceptional manager of resources and a seasoned administrator. We are convinced that the nation needs him in the next dispensation.
"We have no doubt that he has the capacity and the political will to institute a new concept of governance and a new agenda of sustainable development, to provide effective leadership, capable of providing solutions to the numerous challenges confronting the nation.
"We have identified Asiwaju Bola Ahmed Tinubu as a patriot in words, in action, and indeed, a leading light among the people. He is a detribalised strategic thinker, with national outlook and balanced judgment, an exceptional manager of resources, a quintessential and visionary leader, an accomplished politician and a seasoned administrator, a statesman in spirit and in physique, whose strides in the nation's political landscape remain outstanding as the man the nation needs in the next dispensation."
At the occasion graced by dozens of National Assembly members, the chairman of the House committee on Finance, Mr. James Faleke said a Tinubu candidacy would guarantee victory for the All Progressives Congress (APC) in the 2023 presidential poll.
"It is not often that history nurtures a particular person to fit into the need of a particular time. Our party is, therefore, lucky that it does not need to go on a wild goose chase for the man to fly our party's flag in these challenging times." (Guardian)