22 found dead in South African nightclub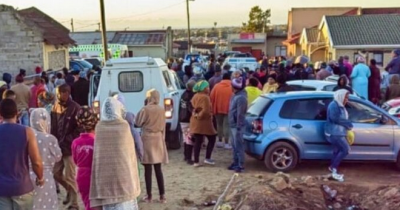 At least 22 people have been found dead in a popular nightclub in East London, South Africa.
Early on Sunday morning, the police and paramedics were called to respond to the emergency which occurred at Enyobeni Tavern in the city.
Daily Dispatch reports that most of the victims were young adults aged between 18 and 20.
Relatives of the victims are still unable to see the bodies of their loved ones, while locals have called for the venue to be closed.
Speculations at the tavern suggested exposure to poisonous substances as bodies were said to have been found on chairs.
Some claimed there was stampede inside the tavern.
However, the police have said they will not be given to hearsays and speculations surrounding the incident.
"The incident is still under investigation, we do not want to make any speculations at this stage," Tembinkosi Kinana, the police spokesperson, said.
(The Cable)