36 states' IGR grew by N360 billion in two years – NGF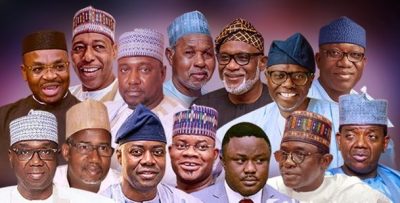 The 36 states of the federation grew their combined internally generated revenue (IGR) by N360 billion in two years, says Governor Kayode Fayemi. They grew the IGR from N1.31 trillion in 2019 to N1.67 trillion in 2021.
Mr Fayemi, the chairman of the Nigeria Governors Forum (NGF), disclosed this on Monday at the Eighth IGR Peer Learning Event and the launch of the NGF's public finance database.
The Ekiti governor stated that the share of IGR in total recurrent revenue of the states also rose from 31 per cent in 2019 to 35 per cent in 2021, attributing the improvement to the conscious reforms in tax administration in the states.
"Consensus reforms were focused on ending multiple taxations; professionalising and modernising our revenue services; embracing a taxpayer-centric culture that eases compliance and strengthens the existing social contract," noted the NGF chair. "What we need to do better is to foster an enabling tax environment and administration that allows us to optimise our revenue potential as sub-nationals."
Mr Fayemi added, "Our pursuit to do things differently has benefitted from the relentless efforts of our state officials, technical assistance programmes within our Secretariat and from partners' support."
The NGF leader added that collaborations and support had ensured that states stayed on the course of implementation, delivering far-reaching reforms, which yielded the results.
He said, however, that state governments must occasionally respond to the fast-changing tax environment if they must stay ahead of evasion and avoidance tactics.
The governor further explained that the governments should attention paid to the emerging dynamics surrounding private income, listing the dynamics to include the devaluation effect of the rising inflation rate, structural transition in employment, business dealings and investments driven by the evolution of technology.
Mr Fayemi advised governors to examine how to expand their tax nets and improve the taxpayer database, stressing that would require ending the proliferation of taxpayers' identification numbers and databases.
"It is pertinent that we harmonise; leveraging a unique identification number as it is the global best practice. For us to achieve this, information sharing between jurisdictions must be seamless, not only between the tiers of government but also inter and intra-state," the Ekiti governor stressed.
The NF chairman called on the Joint Tax Board to find a solution to the inadequate information sharing among states to improve transparency in tax revenues and the entire treasury. He stated that the database launched at the occasion would allow users to filter and analyse states' fiscal data and information easily.
(NAN)