42 per cent of billionaires under 30 are in U.S – Report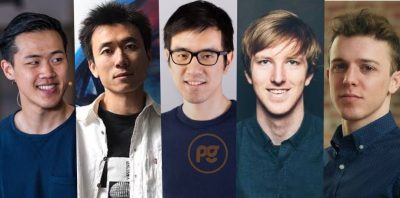 A new report has revealed that 42 per cent of billionaires under the age of 30 are domiciled in the United States.
Released by MoneyTransfer on Friday, the report said that the U.S. accounts for five of the 12 under 30 billionaires featured on Forbes 2022 list of World's Billionaires.
According to the report, the young U.S. self-made billionaires amassed their wealth from investing in startups to creating their own multibillion-dollar companies.
Jonathan Merry, the Chief Executive Officer of MoneyTransfer, disclosed that the combined wealth of the under 30 billionaires stood at $11.8 billion.
"The five young billionaires in the US have a combined wealth of $11.8B. They are one of a kind, with unique stories about their path to becoming the youngest billionaires in history," Mr Merry said.
The five billionaires, who account for 42 per cent of the country's under-30 billionaires are Gary Wang, 28, with a net worth of $5.9 billion; Ryan Breslow, 27, with a wealth of $2 billion; Stanley Tang, 28, with a fortune of $1.2 billion; Austin Russell, with a fortune of $1.6 billion; and Andy Fang, 29 with a fortune of $1.1 billion.
The young self-made billionaires are believed to have accumulated their riches by using technology to offer services in the financial, cryptocurrency, e-commerce industries, among others.
Mr Wang, who has a net worth of $5.9 billion, is the co-founder and Chief Technology Officer of FTX exchange, a cryptocurrency Bahamian cryptocurrency exchange.
Mr Breslow is the founder and Chairman of the Board of Bolt, a digital business that is democratising commerce.
Mr Russell, a college dropout with a net worth of $1.6 billion, established and controls automotive sensor startup Luminar Technologies, which went public in a SPAC merger in December 2020.
After being awarded a $100,000 Thiel Fellowship in 2012 – a program funded by billionaire Peter Thiel to support entrepreneurs – he dropped out of college, and at age 25 became one of the youngest self-made billionaires.
Mr Tang and Mr Fang, with net worths of $1.2 billion and $1.1 billion respectively, completed the list. They co-founded the San Francisco-based restaurant delivery app DoorDash.
The seven Under 30 billionaires outside of the United States include Norwegians Gustav Magnar, Alexandra Andresen, and Katharina Andresen, who have net worths of $4.5 billion, $1.3 billion, and $1.3 billion respectively, and Henrique Dubugras and Pedro Franceschi, both Brazilians, who have net worths of $1.5 billion each.
The other two are German Kevin David Lehmann and Chinese Wang Zelong.