$50,000 Shoot: Only Those Involved In Money Ritual Can Afford Your Fee, Portable Tells TG Omori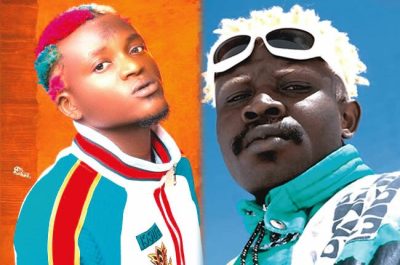 Controversial street singer, Habeeb Okikiola, otherwise known as Portable, has hit out at popular cinematographer, ThankGod Smith Omori, also known as TG Omori, for billing him $50,000 for a video shoot, saying he would only be able to afford such fee if he was a ritualist.
Portable took to Twitter on Friday to call out TG Omori who he claimed asked him to pay $50,000 as he wondered why a music video would cost that much, especially for young artistes who desire a top notch project to enhance their music career.
Portable leaked his chat conversation with Omori, who is rated as the most expensive music video director in Africa and charges between $35,000 and $50,000 per video as many twitter users were alarmed to hear such huge fee is being demanded by the cinematographer.
Portable stated his displeasure in the voice notes he sent to TG, stating that the video director had made a mistake.
In a video shared by the singer, Portable said he was shocked to see the rate card of Omori, pointing out that he could never afford such fee unless he has gone diabolical with his craft, a move he would never embrace.
"I was shocked to hear that Omori would charge me $50,000. I think only ritualists and ghost can afford to make such money for video shoot. I came to you because I felt you could do a great job to my music but I can't afford this expensive money. Many people are interested in shooting video for me but I felt you are the best in the game. I can't afford it. Omori should leave me alone."
The duo trended on Twitter, with many music lovers wading into the discourse. Portable is not the first artiste to protest the high fee of TG Omori as famous rapper, Blaqbonez also called out Omori on twitter last year when he was billed $30,000 for his music video shoot.