76-Year-Old Man Arrested For Impregnating Minor In Ogun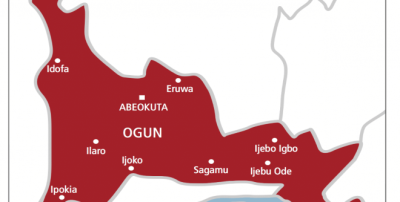 A 76-year-old man, David Ogunsanwo has been arrested by men of the Nigeria Security and Civil Defense Corp (NSCDC) for allegedly defiling and impregnating a 16-year-old girl in Abeokuta, Ogun state.
It was gathered that the 16-year-old girl is five months pregnant at the moment.
 The Commissioner for Women Affairs and Social Development, Hon. Adijat Adeleye, confirmed the incident to newsmen.
Adeleye, who expressed worry over the spate of defilement in the society, stated that the case would be charged to court.
The Commissioner assured that her ministry would follow the matter in order to ensure that justice is served.
The commissioner, who condemned the acts of sexual abuse in the country, appealed to victims to always speak out, even as she called on parents to stop withdrawing cases out of victimisation.
She recalled how a 12-year-old girl was defiled by two men and the father withdrew the case from the police, regretting that the same girl had been violated again.
"We are aware that cases of violation and abuse are increasing. There's a huge increase in these kinds of crimes, especially against children. 
"The incidents of people going to the police, reporting and withdrawing the case is also increasing. We want to draw the attention of all parents, that if their child is a victim of violation, report the case to the police and do not withdraw it, because when you withdraw the case, it gives the perpetrator the leeway to continue to do it and also do it to other children.
"I am calling on the National Council of Women's Society. We have a case of a 12-year-old girl, who has been violated before by two men. The case has been withdrawn by the father, and now she has been violated again by another person," she said.