Abductors of Niger schoolchildren 'seize elderly man' sent to deliver ransom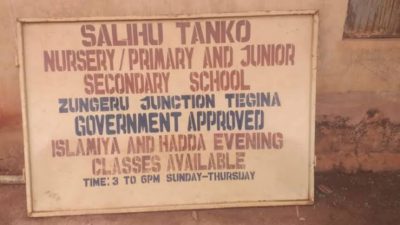 An erderly man sent to deliver ransom to secure the release of the abducted students of Salihu Tanko Islamiya School in Tegina, Rafi LGA of Niger state, has reportedly been seized by the kidnappers.
The school was attacked by bandits in May and more than 100 schoolchildren were abducted.
One of the pupils was shot dead while another was seriously injured.
TheCable had reported that the bandits demanded N110 million ransom for the kidnapped pupils but later raised the sum to N200m.
According to BBC, the missing man was among the delegation sent by the victims' parents who had raised N30 million by "selling land and other possessions" to facilitate the release of their children.
The parents and school administrators were said to have negotiated with the kidnappers and agreed to pay the ransom.
The kidnappers reportedly called Abubakar Alhassan, the school head-teacher, and said the money delivered was not the agreed sum.
Alhassan was quoted as saying six people were sent with the ransom to meet the kidnappers near the forest where the children were being held, but when they got there, the bandits demanded that one of them, an elderly man, should follow them into the forest so that the cash could be counted.
The bandits were said have later called to say the money was not sufficient.
"Parents are now resigned to fate. They say they can't raise any more money. They are now relying on God," Alhassan was quoted as saying.
(The Cable)