Alexis Sanchez admits mental exhaustion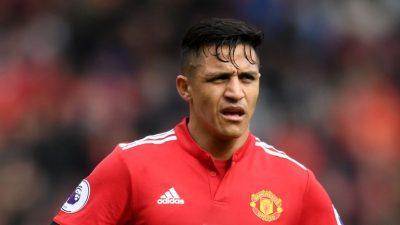 Alexis Sanchez has admitted to struggling with mental exhaustion after a disappointing start to life at Manchester United. Sanchez has managed just one goal in his first 10 appearances since arriving at Old Trafford and revealed he expected better of himself after his January move.
After four years at Arsenal, Sanchez has found it hard to adapt to his new club and was dropped to the bench for last weekend's FA Cup quarter-final victory over Brighton.
He is currently on international duty with Chile, despite initially asking to miss Saturday's friendly against Sweden, and the 29-year-old appears to be in need of rest.
Sanchez posted a message on Instagram which read: "I know you are tired. I know you are psychologically and emotionally exhausted. But you have to smile and continue".
The United forward told the Chilean media on Thursday: "The change of club was something that was very abrupt – it was the first time I've changed clubs in January – but many things have happened in my life that are difficult."
He added: "As I am self-demanding, I expected something better. After my arrival at United, it was hard to change everything very quickly. I even hesitated to come here [to Sweden]."
Despite the fatigue however, Sanchez has joined Chile's squad for Saturday's game in Sweden despite asking to be excused from international duty following a "difficult" start to his Manchester United career.
"I had asked permission to miss these games (Chile also play Denmark on Tuesday) but then I thought better and spoke with National team captain Claudio Bravo and told him that we should all be united."
Chile are the reigning Copa America champions but failed to qualify for this year's World Cup finals in Russia.