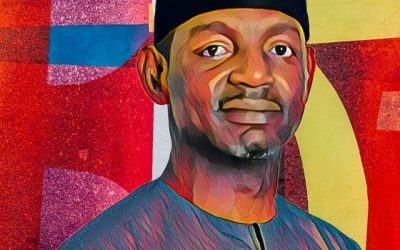 Nigerian businessman Sayyu Dantata, the stepbrother of billionaire Aliko Dangote, has launched a $450-million lubricant plant in Lagos through Bestaf Lubricant Limited.
Dantata, who is Dangote's stepbrother, is the founder and chairman of MRS Holdings Company Limited. The group's operations span several West African countries, including the Benin, Togo, Cameroon, and Cote d'Ivoire.
The 200-million-liter lubricant plant is the first of its kind in West Africa and covers the entire value chain of lubricants. Dantata stated that the plant will not only generate foreign exchange for the country through product exports but also meet the needs of neighboring countries.
The lubricant plant has the capacity to produce 1,700 different products and will play a key role in Nigeria's economy by boosting youth employment, generating revenue, and reducing the country's import dependence.
The plant, located at the Bestaf Facility, was inaugurated by Nigerian President Muhammadu Buhari on Monday evening in the presence of Lagos State Governor Babajide Sanwo-Olu and other dignitaries.
Sanwo-Olu described the facility as an integrated first-class factory and highlighted the president's excitement that the country's captains of industry had continued to rise above all odds despite the global pandemic challenge.
Managing Director of Bestaf Trading Company Andreas Wielsch stated that, with the lubricant plant, the company will be able to produce about 50 percent of Nigeria's annual lubricant consumption of about 364 million liters.
He added that the launch of the new facility will drive the production of 200 million liters of lubricant per year, which is more than enough to cover 50 percent of the country's annual consumption.
The company views the launch of the plant as a step in facilitating the growth of the Nigerian economy and as a positive indication of the potential for more such investments in the future.
It is a clear indication that, despite the challenges posed by the global pandemic, Nigerian businessmen and captains of industries are determined to continue investing in and developing the country's economy. (Billionaires Africa)