Apologise to our royal fathers – PDP chieftain tells Obasanjo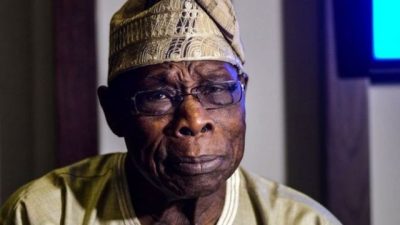 Olumide Akinrinlola, a chieftain of the Peoples Democratic Party in Ondo, has called on former President Olusegun Obasanjo to apologise to Oyo monarchs for allegedly insulting them recently.
Akinrinlola, in a statement on Saturday, September 16, said that Obasanjo's action was disrespectful, not just to the traditional rulers, but to the entire Yoruba land.
He added that the former president should write a letter of apology to the traditional rulers.
The southwest politician noted that Obasanjo's political status does not give him the right to insult the royal fathers.
He stated: "With due respect to the elder statesman, a father, and former president of our country, I am sorry to say that this is an insult taking too far. This is because traditional thrones are sacred and older than any president, governor or any human being in existence.
"The thrones the monarchs are occupying are the royal thrones of their forefathers and ancestors. There is no throne in any part of Yoruba land and across the world that is not older than any government institution and human existence.
"Traditional institutions are revered all over the world. The respect we have for our monarchs is for the throne/seats they occupy and not the occupier. The moment a king is installed, he becomes the oldest in the land and a father to all. Not because of his age, but because he is occupying a throne that is older than any human existence.
"Being a governor or president does not make you older or bigger than the royal fathers who are symbols of their communities."
"We can't continue to denigrate our royal fathers in the name of political positions. Can baba (Obasanjo) order the Oba of Benin to stand up for him like that?
"I repeat, it is an insult taking too far. Baba OBJ should please apologise to the entire Yoruba race."