Aremo Segun Oniru: All Hail The King?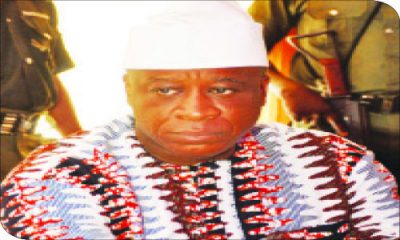 There is a time for everything. Indeed, there is a time to plant and a time to sow, a time to be born and a time to die.
This reality is one which the scions of the recently deceased Oniru of Iruland, His Royal Majesty, Oba Idowu Abiodun Oniru have accepted, and in good fate too.
However, the death of Oba Oniru has opened a door for a new monarch, and talks are that it is likely to be Aremo Segun Oniru, a former Commissioner of Waterfront Infrastructure in Lagos State.
Though the eldest son of the deceased monarch, Aremo Oniru might face opposition from his brothers, Ademola and Tajudeen, as it is not out of place for a younger scion to be more favoured by the gods for such an exalted position.
At a time when the burial of the deceased monarch should be the main focus, the politics of who emerges the new Oniru of Iruland appears the main business of the day.