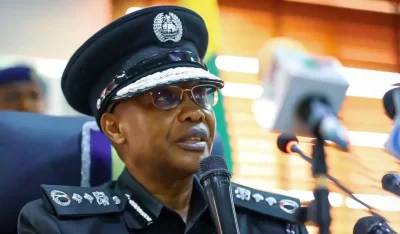 The Inspector-General of Police, Usman Baba, has directed senior officers of the Force to deploy their men to the streets and arrest people selling and abusing naira.
The IGP also directed that those arrested should be prosecuted, noting that the move was in furtherance of the Federal Government's policy and drives to uphold the provisions of the Central Bank of Nigeria Act, 2007, and dignify Nigeria's currency.
Many Nigerians have been faced with naira scarcity in recent days, finding it difficult to withdraw cash from Automated Teller Machines and banking halls.
Some persons have been cashing in on the crisis, selling naira members of the public at high rates.
The Force Public Relations Officer, CSP Muyiwa Adejobi, in a statement on Friday said Baba had ordered the Deputy Inspector-General of Police in charge of the Force Criminal Investigations Department and the Assistant Inspector-General of Police in charge of the Force Intelligence Bureau to place officers and men of the Department and the Bureau across the nation to "carry out the arrest and subsequent prosecution of all individuals engaged in the sale or abuse of the Naira notes issued by the Central Bank of Nigeria."
He said the IGP had also charged all supervisory Assistant Inspectors-General of Police and Commissioners of Police in charge of police commands and formations to carry out full enforcement of the provisions of Sections 20 and 21 of the Central Bank of Nigeria Act, 2007 which criminalizes amongst other things "the hawking, selling or otherwise trading, spraying of, dancing or matching on the naira notes, falsifying or counterfeiting of bank notes, refusal to accept the Naira as a means of payment, tampering with the coin or note issued by the CBN."
He added, "The Inspector-General of Police reiterated the mandate of the Nigeria Police Force to enforce all laws and regulations without any prejudice to the enabling Acts of other security agencies and urged all and sundry to cooperate with the Nigeria Police Force as it brings the long arm of the law to bear upon all violators of the provisions of the CBN Act, and other extant statutes in Nigeria, with a view to having a well-policed society in all ramifications within the country."