At 2.66tn, Currency in Circulation Hits Record High in 2023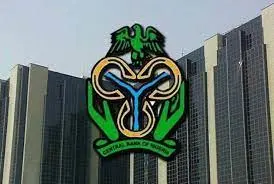 The Central Bank of Nigeria (CBN) has revealed that currency in circulation increased to N2.66trillion in August from N2.6trillion in July amid rising inflation in Nigeria.
The reported N2.66trillion as of August is the highest so far this year. Currency in circulation has gained 2.48per cent Month-on-Month and dropped by 17.14 per cent Year-on-Year (Y-o-Y), respectively.
Nigeria's inflation rate, according to National Bureau of Statistics (NBS) increased to 25.80 per cent Year-on-Year (YoY) in August 2023 from 20.52 per cent in August 2022, driven by money supply, exchange rate, net exports, interest rates, fiscal factors, agro-climatic factor, and real output.
In August, the country's inflation figure hit the highest in more than 10 years, according to analysis by THISDAY.
The amount of currency in circulation in Nigeria fluctuated in the first half of 2023. In January, it stood at N1.39trillion and fell to N982.097 billion in February.
However, currency circulation rose to N1.68 trillion in March. In April, May, and June, it increased to N2.48 trillion, N2.53 trillion, and N2.60 trillion, respectively.
In October 2022, the CBN announced that it would be redesigning three of the existing banknotes: the N200, N500, and N1000 notes. The new notes were due to be circulated on December 15, 2022, while the old notes would remain legal tender until January 31, 2023.
In August 2022, the currency in circulation had fallen to N2.78trillion from N2.81trillion in July. In June, it was N2.74trillion and in May, N2.79trillion. It stood at N2.79trillion in April and N2.8trillion in March.
It amounted to N2.78trillion and N2.83trillio in February and January respectively.
Finance Expert, and Vice President, Highcap Securities Limited, Mr. David Adnori hinted that excess liquidity towards the "Bear" months contributed to growth in currency in circulation, stressing that Nigerians are finding it difficult to embrace the cashless policy of the CBN.
According to him: "The market currently is awash with excess liquidity and it is due to season of the year. CBN interventions in the foreign exchange and other key sectors of the nation's economy are factors contributing to hike in currency in circulation."
He explained further that Nigeria is still more of a cash economy amid infrastructure challenges.
"Someone can blame infrastructure deficit to CBN's good intention of making Nigeria a cashless society. The infrastructure that will make the cashless policy work is missing compared to what we have in Kenya," he explained.
Speaking, Head, of Financial Institutions Ratings at Agusto & Co, Mr. Ayokunle Olubunmi noted that it vastly because of the spill over effect of the cash crunch and that average Nigerians are hoarding the new notes and are not depositing in the banks because of distrust in electronic banking.
He said: "The increase in currency outside the banking system is something that is expected because of how the naira redesign policy was implemented. An average Nigerian recall what we suffered and because it was suspended till December, a lot of people are preparing themselves for what would happen in December and most people are hoarding the new notes."
He noted that because Nigeria just concluded an election, there are a lot of funds still circulating in the economy and that confidence in electronic banking has not returned to pre-policy.
He added that with a new administration, the uncertainty of the naira redesign implementation and its effect on currency in circulation should be closely monitored.
The CBN said currency management has faced several challenges in recent years, including counterfeiting, the use of cash for illegal activities, and the hoarding of banknotes by members of the public.
At the time the CBN introduced currency redesign policy, it explained that over 80 per cent of the currency in circulation was outside the vaults of commercial banks.
However, the policy was met with widespread disapproval by Nigerians.
Five months later, the government reversed course, allowing the use of both the old and new notes.
SOURCE: THIS DAY