Babysitter Arrested After Filming Self Giving One-year-old Marijuana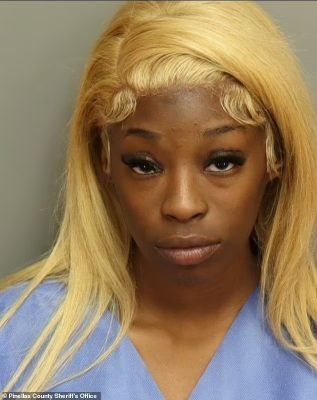 A 17-year-old babysitter, Naledi Roberts, has been charged with child abuse after recording herself lighting a cigarette and forcing a one-year-old girl to inhale.
The Pinellas County Sheriff's Office arrested her on Friday after detectives discovered the video, DailyMail reports on Monday.
She initially admitted to smoking marijuana near the toddler who she was babysitting for her friend, the mother of the child. Still, after officers confronted her with the footage, she admitted to placing the cigarette in the victim's mouth.
After her arrest, she refused to provide an explanation as to why she put the drug into the child's mouth.
Roberts was then arrested and charged with one count of Felony Child Abuse and was transported to the Pinellas Juvenile Assessment Centre.
Credit: DailyMail