Banditry Has Transformed into Insurgency, Time to Eliminate Them, Masari Warns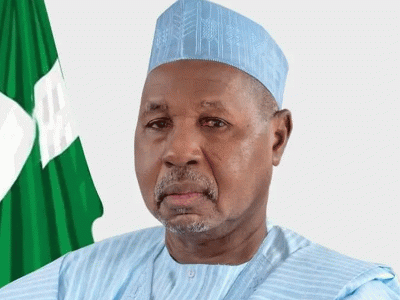 The Katsina State Governor, Aminu Bello Masari, has warned the federal government that banditry has transformed into insurgency and that the hoodlums, who orchestrated the carnage had started to relocate from the regions to other parts of the country, hence, the need for drastic action to eliminate them.
He advised the federal government to adopt new security measures that would completely liquidate insurgents and bandits terrorising the country, particularly, the North West and North East zones, where his state falls.
Masari, who spoke when he received the Minister of Information and Culture, Lai Mohammed at the Government House, Katsina, added that bandits are relocating to the fringes of the forest to unleash terror on innocent citizens.
He said: "From experiences of other countries, you need to liquidate banditry and insurgency completely. I said it before let me repeat it again, the issue of banditry in Katsina, Zamfara, Sokoto, Kebbi, part of Niger and Kaduna States has no religious problem and tribal.
"So, if you take whatever action nobody will complain to you on religious or tribal grounds. We are the same people same language, same culture and tradition. We have certainly became enemies of each other; the good ones on this part and the bad ones on the other part".
He added: "In everything there is collateral damage, even if you want to clean your room completely in the process you will lose something that you like. So, in dealing with these people of the forest there may be some collateral damages but we need to take action".
He, however, said North-west governors have reviewed the issues surrounding the failure of many efforts in order to curb banditry, lamenting that there are 150 bandits' camps in adjoining forests of Katsina, Zamfara, Kaduna and Niger States operating independently.
According to the governor, "Today, in these forests of Katsina, Zamfara and Kaduna going down to Niger, there are over 150 different camps of bandits each one operating independently".