Bill & Melinda Gates To Spend $8.3bn On Diseases, Others In 2023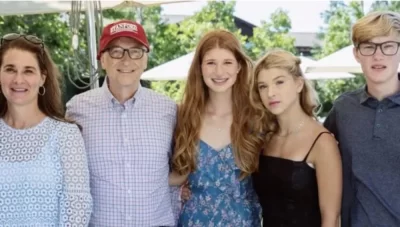 The Bill & Melinda Gates Foundation (BMGF) has disclosed that $8.3 billion has been earmarked to fight poverty, disease and inequity in the year 2023.
A statement signed by the Chief Executive Officer of the foundation, Mr. Mark Suzman, explained that the budget was the largest in the foundation's history and a response to multiple crises that threaten to stalor reverse global progress on the Sustainable Development Goals (SDGs) since COVID-19 pandemic. He further noted that economic turmoil, climate-related disasters, and large decreases in vaccinations for preventable infectious diseases have taken a significant toll on the world's poorest people.
He said: "The board of trustees' approval of the budget puts the foundation on track to meet its commitment to reach an annual payout of $9 billion by 2026 and represents a 15 per cent increase over the 2022 forecasted payout. "This is the toughest period for global health and development in recent memory, but in some ways, it's also the reason we exist.
"To help meet the great needs ahead, we are doubling down on our commitment to our core mission: ensuring everyone can live a healthy and productive life." Suzman who noted that the foundation has continued to ensure it's funds, expertise, relationships, and voice make the biggest impact where needed, said it was still in the buisness of improving vaccination rates to advancing women's economic power, which was measured in lives saved and opportunities created for all to reach their full potential.