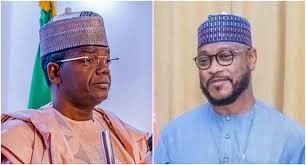 The court of appeal sitting in Abuja has declared the Zamfara governorship election, inconclusive.
A three-member panel of the appellate court unanimously annuled the victory of Dauda Lawal of the Peoples Democratic Party (PDP).
The Independent Electoral Commission (INEC) declared Lawal as the winner of the March 18 election with 377,726 votes.
However, Bello Matawalle , candidate of the All Progressives Congress (APC), who polled 311,976 votes, challenged the outcome of the poll. (The Cable)