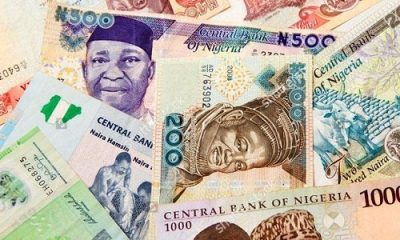 The Central Bank of Nigeria (CBN) says President Muhammadu Buhari will unveil the newly redesigned naira notes on November 23, 2022.
Godwin Emefiele, CBN governor, said this on Tuesday while fielding questions from journalist at the monetary policy committee (MPC) meeting in Abuja.
On October 26, Emefiele, to redesign the naira to control money supply and aid security agencies in tackling illicit financial flows.
The governor had said the new notes (N200, N500 and N1000) will be effective from mid-December 2022.
However, on Tuesday, Emefiele said the bank will no longer wait till December 15 to "unveil and release" the new note.
He said the unveiling will now be done tomorrow — 23 days earlier than the scheduled date — by the Buhari.
(The Cable)