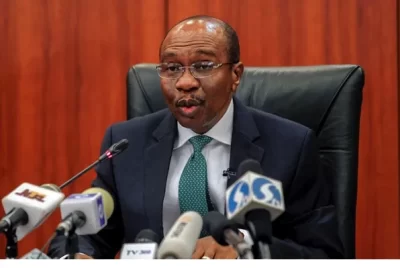 The policy-setting committee of the Central Bank of Nigeria (CBN) has raised the monetary policy rate (MPR), which measures interest rate, from 16.5 percent to 17.5 percent to tame rising inflation.
In December, Nigeria's inflation rate fell slightly from 21.47 percent to 21.34 percent.
The monetary policy rate (MPR) is the baseline interest rate in an economy, every other interest rate used within an economy is built on it.
Godwin Emefiele, governor of the apex bank, announced the development to journalists on Tuesday after the committee's meeting at the CBN headquarters in Abuja. (The Cable)