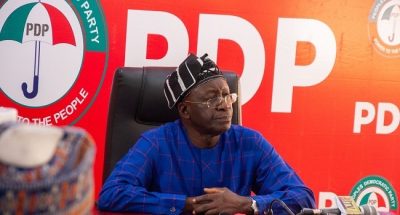 The Benue State High Court has affirmed the suspension of Iyorchia Ayu, the former National Chairman of the Peoples Democratic Party (PDP).

POLITICS NIGERIA reports that the suspension was initially imposed by his Nyorov council ward exco back in March.

The council cited Ayu's failure to pay dues as the primary reason behind their decision, effectively bringing an abrupt end to his tenure as the PDP National Chairman.