BREAKING: FG names PDP 'looters'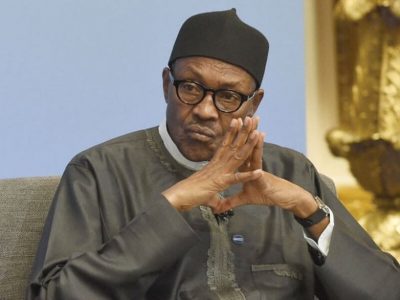 The All Progressives Congress, APC Federal Government of Nigeria had released the list of members of  Peoples Democratic Party who allegedly looted funds from the national treasury in the 16 years the opposition party was in power.
PDP which ruled Nigeria from 1999 to 2015 had yesterday challenged Vice President Yemi Osinbajo to prove his repeated claims that members of the party stole the country blind when they were in power by naming those involved in the theft of national resources.
Taking up the challenge, the Minister of Information and Culture, in a statement released on Friday said, "The PDP has challenged us to name the looters under their watch. They said they did not loot the treasury. Well, I am sure they know that the treasury was looted dry under their watch. Yet they decided to grandstand. This shows the hollowness of their apology to Nigerians. 
The Minister then proceeded to name PDP members and how much they looted from the treasury in the "teaser list" below
1. PDP CHAIRMAN UCHE SECONDUS
– On the 19th of Feb 2015, he took N200 million only from the office of the then NSA
2. Then PDP Financial Secretary
– On the 24th of Oct 2014, he took N600 million only from the office of the then NSA
3.  Then National Publicity Secretary Olisah Metuh
– On trial for collecting N1.4b from the office of then NSA
4.  Dr. Raymond Dokpesi, Chairman of DAAR Communications
– On trial for taking N2.1 billion from the office of then NSA
5. Former SSA to President Jonathan, Dudafa Waripamo-Owei
– On trial over N830 million kept in accounts of four different companies
6   Former President Jonathan's Cousin Robert Azibaola
– On Thursday, a Federal High Court ruled that he has a case to answer for collecting $40 million from the office of then NSA
"This list is just a tip of the iceberg, and the PDP is aware of this. We did not make these cases up. Many of these cases are in court and the records are available.
"Some of the people on this list are seeking to plea bargain, and that is a fact. We insist that Nigeria was looted blind under the watch of the PDP, and that the starting point in tendering an apology is for them to return the loot.
"It's like a robber admitting to stealing your car and apologizing, but  then saying he will keep the car anyway. It doesn't work that way. The PDP is a hypocrite. And that reminds me of what English writer
"William Hazlitt said: "The only vice that cannot be forgiven is hypocrisy. The repentance of a hypocrite is itself hypocrisy."
"We will not stop talking about the massive looting by the PDP. They brought Nigeria to this sorry pass. We are now looking around for loans to build infrastructure, and they ask us not to talk about it. we will talk about it," said Mohammed.