BREAKING: Spain to prosecute 13 Catalan separatists for rebellion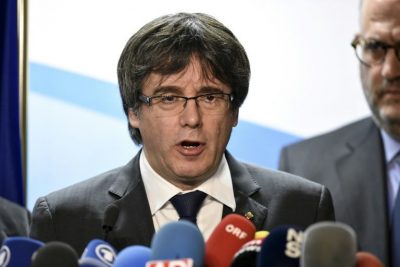 Spain's Supreme Court said Friday it would prosecute for "rebellion" 13 Catalan separatists, including ousted leader Carles Puigdemont and his nominated successor, over their role in the region's failed breakaway bid.
Judge Pablo Llarena accused Puigdemont, who is in self-imposed exile in Belgium, of organising the independence referendum in October last year despite a ban from Madrid and "grave risk of violent incidents".
Details soon.
AFP