Buhari's Regrets: Lesson For Tinubu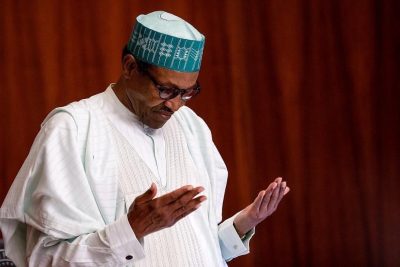 Femi Adesina, a former media aide to ex-President Muhammadu Buhari, last week said the former president regretted some of the decisions he took while in office and felt he could have done some things better. 
Even before the ex-presidential spokesperson's statement, it has always been typical for Nigerian former leaders to regret carrying out or failing to implement certain policies/actions while in office. Sometimes, even as an individual, one is bound to make mistakes in the course of carrying his/her responsibilities. That is why we are human beings. Some are deliberate, some emerge due to incompetence and others unintentional. 
Femi, did not tell Nigerians which policies his former boss carried or failed to carry leading to his regrets. But he seemed to be more specific on the benefits of the naira re-design policy, a few weeks to 2023 general elections.         
 Prior to his election in 2015, Buhari denied the existence of petroleum subsidy and called it a fraud. He promised to stop it if elected. During his campaign, Buhari promised to fight corruption, fix the economy and secure the country. 
However, upon assumption of office, the former president came to terms with stark realities and met a balloon of problems ranging from broken economy and deteriorating insecurity.  While he underrated the magnitude of problems outside the power, he was overwhelmed by the same problems when in power. 
The subsidy payment which he promised to stop suddenly jumped up under his watch. The subsidy payments continued to gulp trillions of naira until he left office. Insecurity which was confined within the North East, with Borno state badly hit by the activities of Boko Haram, snowballed and became a national phenomenon. This led to bandits, killer herdsmen and unknown gunmen to operate with little resistance. 
Yes, the former president did his best in the eight years he served the country. He prioritised agriculture which boosted food production and enhanced job security.  He also made an impact in other sectors of the economy. Though the former presidential spokesman did not tell Nigerians which policies or actions made his former boss regret, politicians should stop promises that they can not deliver. 
The administration of Bola Ahmed Tinubu needs to look before it jumps. The time for politics is over. What Nigerians need now is good governance and accountability. President Bola Ahmed Tinubu will not live to regret it if he can fix the country's four refineries. This will guarantee affordable Premium Motor Spirit (PMS) to Nigerians and stabilise the inflation dominant economy. Tinubu will not regret if he can tackle the menace of insecurity in the country. He will not regret it if 33 million multidimensional poverty-stricken Nigerians are uplifted and enjoy a good standard of living. He needs not to regret if the poorly paid civil servants receive decent and better wages. 
Ibrahim Mustapha, Pambegua, Kaduna State