Burkina Faso junta suspends magazine over fake news claim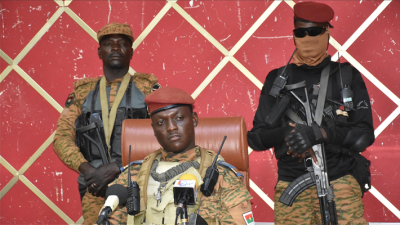 The military junta of Burkina Faso has reportedly suspended the French monthly magazine Jeune Afrique for allegedly publishing "untruthful" articles about tension and unrest inside the country's armed forces
Jeune Afrique's suspension, according to VOA, represents the most recent escalation in a campaign against French media since the West African nation was placed under military government last year.
After two pieces appeared over the previous four days, the newspaper was accused of trying to undermine the armed services and of using misinformation to "spread chaos" throughout the nation.
Relations between Burkina Faso and its former coloniser, France, have soured since frustrations over worsening insecurity linked to a jihadist insurgency spurred two military takeovers last year.
These tensions have led to the expulsion of diplomatic officials, including the French ambassador to the country, and fueled a backlash against foreign media.
The junta has already suspended French-funded media outlets Radio France Internationale and France24 for giving voice to Islamist terrorists mounting an uprising across the Sahel region south of the Sahara.
La Chaine Info, a private broadcaster owned by TF1, was suspended for three months in June after airing an insurgency report that "lacked objectivity."