Canada reports more applicants for its PGP visa than it can admit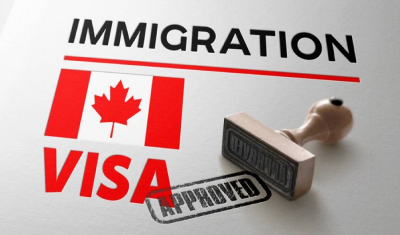 A memo from the Immigration, Refugees and Citizenship Canada (IRCC) indicates that there are more people wanting to sponsor their parents and grandparents through its Parents and Grandparents (PGP) visa route than the country can admit.  
Before the pandemic, the IRCC would get submissions from people wanting to sponsor each year. They would then randomly select a limited number of people to apply based on set targets.
In 2022, the IRCC decided to get 15,000 complete applications by selecting sponsors from the pool of submissions in the fall of 2020. 
However, the number of applications and the time it takes to process them for the Parent and Grandparent Program (PGP) have been growing every year since 2019.
The recent intake has been much larger than the admission targets, resulting in nearly 100,000 people waiting. 
PGP immigration plan for 2023
In 2023, the PGP planned to admit 28,500 parents and grandparents. The Immigration Levels Plan 2024-2026 says that in 2024, this number will increase to 32,000 and 34,000 in 2025 and 2026. 
Despite these increases and the number of people already in the system, no new applications are needed in 2023 to meet these levels. So, new applications received in 2023 will have to wait about two to three years to be finished. 
Also, processing times for parent and grandparent applications depend on how many applications are received. If more applications are coming in, the wait times get longer.
News continues after this ad
The country therefore plans to fix this by controlling how many applications they take in and how many they finish. 
The IRCC memo suggests that, while the immigration minister can decide how many applications they take in, they should base it on the Levels Plan to keep wait times stable.
They could also make a multi-year Intake Plan, similar to what they do in Express Entry, to make sure they only take in as many as they can admit. 
Super Visa, an alternative to the PGP visa 
Nairametrics recently reported that an alternative to the PGP is the Super Visa, where parents and grandparents of Canadians can stay in Canada for a long time. The Super Visa lets parents and grandparents visit family in Canada for up to five years without having to renew their visitor status. With a Super Visa, they can enter Canada many times for up to 10 years. 
If you already have a Super Visa, you can apply for an extension that lets a parent or grandparent stay in Canada as a visitor for up to 7 years.
The good thing about the Super Visa is that it is available all year. It is also good for parents and grandparents in countries that need a Temporary Resident Visa (TRV) for Canada.
With a Super Visa, they can travel freely between Canada and their home country without having to reapply for a TRV. 
To apply for the Super Visa, you need to be a parent or grandparent of a Canadian citizen or permanent resident. You also need a letter from your child or grandchild in Canada that promises financial support, shows the people in their household, and includes a copy of their Canadian citizenship or permanent resident document.  
You also need proof of medical insurance from a Canadian company that covers emergencies for at least 1 year and has at least $100,000 of coverage. Note that starting December 7, 2022, you no longer need to pay for the insurance policy in full when applying for the Super Visa.  
Lastly, your child or grandchild in Canada must prove that they can meet the income requirements of the Super Visa, called the Low-Income Cut Off (LICO).
This is to make sure they can support their family members. Proof can be in the form of documents like the Notice of Assessment (NOA) or T4/T1 for the most recent tax year, Employment Insurance Stubs, an employment letter showing salary and hire date, pay stubs, or bank statements. (Nairametrics)