Church of England rejects same-sex marriage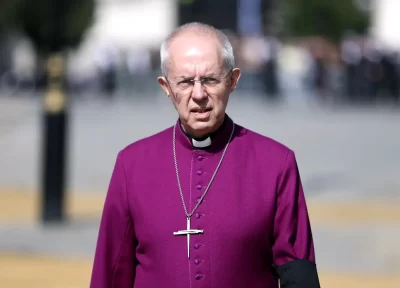 The Church of England announced on Wednesday that it will not allow priests to marry same-sex couples following five years of internal debate on the issue.
According to Christian Today, Bishops met on Tuesday to conclude recommendations, which will uphold the church's teaching that Holy Matrimony exists between one man and one woman for life.
The church in a statement affirmed that same-sex couples cannot get married but will be provided with the opportunity to give thanks.
 "Under the proposals, same-sex couples would still not be able to get married in a Church of England church," the church said in a statement.
They can instead "come to church to give thanks for their civil marriage or civil partnership and receive God's blessing," it added.
The issue will not be put to a vote at the General Synod, the church's legislative body when it meets in London early next month.
But the church said it will issue an apology to LGBTQ people for the "rejection, exclusion and hostility" they have faced in churches, the statement said.
The Archbishop of York, Stephen Cottrell, said that "both personally and on behalf of my fellow bishops I would like to express our deep sorrow and grief at the way LGBTQI+ people and those they love have been treated by the Church".
"We are deeply sorry and ashamed and want to take this opportunity to begin again in the spirit of repentance which our faith teaches us," he added.
The church launched its "Living in Love and Faith" consultation in 2017, and its findings will be published before the next synod, which takes place every February.