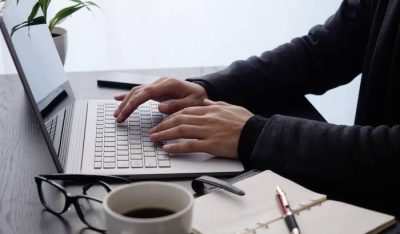 Akpan Richard, a 33-year-old employee of a public relations company, woke up on Thursday, 1 June, unwilling to go to work. The recent hike in the price of petrol as a result of subsidy removal by the Nigerian government has changed his life overnight.
His monthly budget for transport to and from the office would no longer take him to work. It would be enough for a week. N3000 used to be enough to take him from his home in Surulere to his office on Victoria Island and bring him back. Now, he requires about N6500 for the same trip. His employer is yet to increase his salary in light of current realities.
"My salary used to take me home, but now it can't take me to the bus stop. The company has yet to say anything about remote work although some of my colleagues are not showing up daily in the office due to fuel price problems. We have been told by HR the company is thinking about a hybrid system," Richard said.
William Aimakhu, a CEO of a real estate company, said the situation in the country is having a devastating impact on some of his workers.
"They will call to tell me that they have no transport fare to come to work. And our type of business requires some of our staff to always be at work physically because you have to do inspections and issue title documents to clients. Only a few can work remotely," he said.
The COVID-19 pandemic made remote work an important survival strategy for organisations, with some experts saying that the system is here to stay. Going remote became very trendy in the tech industry with several big tech companies announcing extended remote work policies.
According to research by Nicholas Bloom, an economist at Stanford University, only about five percent of full-time work was done from home in 2019. However, these surged to more than 60 percent in April and May 2020. It was also in this period that startups providing remote working tools became popular. For example, the adoption of web conferencing jumped by a massive 84.82 percent from January through April 2020, according to data from ZoomInfo. Zoom was the biggest beneficiary of this growth, as it suddenly became the largest platform for online meetings, with a 418 percent growth in adoption rate in just two months.
Bloom's research, however, shows that the frenzy towards adopting remote work is cooling off as things normalise and companies get back to focusing on making profits. Zoom, the market leader, lowered its 2023 annual revenue expectations by $15 million as online business is forecast to drop 8 percent over the same period. Many business owners appear unimpressed by remote work as some of them complain it led to a drop in productivity. Tech leaders like Elon Musk, CEO of Tesla have also opposed remote work. Musk in May said productivity levels are higher when employees work from their respective offices, rather than from home-a practice that became prevalent during the pandemic. His sentiment is shared by some Nigerian CEOs.
"I wish I could activate work from home for my staff at the office, but the last time I tried it, I was calling staff during work hours, and they were in the market pricing egusi," said Benedicta Ndi Kato, executive director, Dinidari Africa, a non-profit organisation that focuses on women and youth empowerment, protection of their rights and advancing their political participation.
According to Bloom's research, the share of remote work has steadily declined (to about 27 percent today) but it is likely to stabilise around 25 percent – a five-fold increase relative to 2019.
Nevertheless, many experts say the current harsh realities that Nigerian workers are facing require that employers provide some form of cushion or risk losing valuable talents.
For companies like Flutterwave and many Nigerian tech companies going remote is increasingly attractive because it is tied to cost-saving measures as expenses on energy and rerunning a physical office are reduced, and talent retainer-ship strategies as most top software engineers would easily migrate to work arrangements that include remote working.
A few governors are also providing palliatives and announcing remote work arrangements for their civil servants. Kwara State government this week told its workers to work physically three times a week.
Seyi Babatunde, co-founder of OfficePhase, a pan-African flexible workspace that provides co-working spaces for businesses, said the current hike in prices would certainly affect businesses in different ways, hence the need to adopt a remote work strategy. One of the ways workers will be impacted is increased lateness to work and businesses need to show empathy towards this.
"As part of your empathy, you may need to resort to a fully remote or hybrid workplace style. If your business can survive COVID, fuel subsidy removal won't kill your business if you implement some sort of working from home," Babatunde said.
He also recommended that companies tap into the Team Bolt or Uber Corporate packages which can be used for staff and team members pending when the market bounces back. (BusinessDay)