Controversy As Gateman Impregnates 3 College Students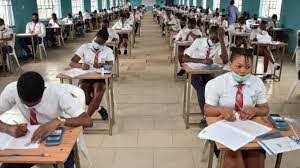 There is controversy in Awka, Anambra State, following reports that a gateman at an Anglican Convent school impregnated three students of the school.
One of the students was said to have attempted suicide by trying to jump from an upstair building, but was stopped by the management of the Convent. Already parents have started considering the option of withdrawing their daughters from the Convent.
The Anglican Convent known as Queens Convent, Awka, Anambra State had engaged the services of a young man, who is below 30 years of age, from Akwa Ibom State and it was gathered that there have been reported cases of the gateman having affairs with some students, allegation which the gateman denied when confronted earlier.
It was gathered that the three students are in Senior Secondary School 2 and are….alleged to have been seen severally with the gateman. But it was also gathered that some students of the Convent had been complaining to the school authorities over the activities of the gateman, but they refused to do anything about it.
The young gateman, engaged by the school authority, wears earrings, with tattoos which he allegedly uses in deceiving the innocent young students. It was equally gathered that the Principal of the Anglican Convent is the wife of the Anglican Archbishop on the Niger, Most Rev. Dr. Alexander Ibezim.
As at the time of filing this report, no decision had been taken by the school authority regarding the future of the young girls and the randy gateman.
According to one of the teachers who spoke with reporters in confidence said, "some of us did not like the idea of bringing young men of about 28-30 years as security men in a female school.
"Even the students wanted old men who will treat them like their daughters, but it was a collective decision by the authority, yet, their own daughters are not here. "Now that the bubble has burst, who do we blame, how will the parents of those students take it?" he asked.