Court Of Appeal Dismisses Ondo State House Of Assembly's Application To Abridge Time In Case Against Deputy Governor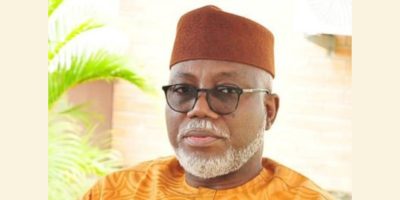 The Court of Appeal, sitting in Abuja has dismissed the application filed by Ondo State House of Assembly to abridge the time for the hearing of its appeal.
In a unanimous decision, the Court held that the application lacked merit.
SaharaReporters reported that the State Assembly on October 3, 2023, filed an appeal against the orders made by Justice Emeka Nwite of the Abuja Federal High Court on September 26, 2023, against the impeachment of the Deputy Governor of Ondo State, Lucky Aiyedatiwa.
However, on October 20, 2023, the Assembly applied to abridge the time for the respondents to file their briefs.
The Assembly also filed another application to extend the time to compile and transmit the record of appeal.
When the case came up for hearing on November 3, 2023, the Deputy Governor objected to the application to extend time to compile records on the ground that Rules of the Court did not permit the appellants to extend time on behalf of the court registrar but rather to proceed to compile their record.
Consequent to this objection, the Assembly withdrew the application.
The appellants also on 3rd November 2023 argued their application to abridge time for the respondents to file their briefs of argument.
In opposing the said application, the Deputy Governor pointed out the fact that the Assembly's withdrawal of the earlier application to extend the time to compile the record of appeal has the consequence of taking the appeal to the normal run of events under the Rules and thus there is no basis for seeking to abridge time.
"With today's ruling by the Court of Appeal, the parties will follow the due process of hearing of appeals," Counsel to the Deputy Governor, Ebun-Olu Adegboruwa, SAN, said in reaction to the decision of the court.(SaharaReporters)