Court remands suspected cultist, Oko-ilu, over murder, arson, cultism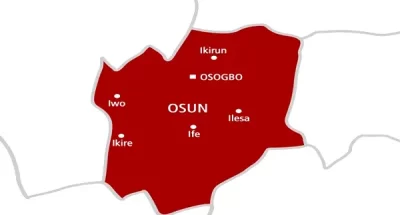 An Osun State Chief Magistrate's Court has remanded a suspected cultist, Rasheed Hammed, popularly known as Oko-ilu, in Ilesa correctional centre over alleged murder.
The Police arrested Rasheed, who had been terrorising, Ede town, last Saturday after three months of being declared wanted for committing various offences.
Oko-ilu, who was represented by Taiwo Awokunle, was docked, yesterday, on a nine-count charge before Chief Magistrate Olusegun Ayilara in Osogbo.
The charge includes conspiracy to commit felony, unlawful killings, engaging in unlawful society and illegal possession of arms among others.
A copy of the charge sheet, which was obtained by Vanguard alleged that the defendant between February 13 and August 7, 2022, killed Hassan Adedeji Idowu, also known as Delta, contrary to section 319(1) of the state criminal law.
He was also said to have set on fire the houses, cars and motorcycles belonging to Kolade Jelili and Olayiwola Wakeel as well as shot police Inspector, Gbenga Eke, with intent to kill him, contrary to Sections 443 and 320 of the state criminal law 2002.
Oko-ilu was also said to belong to a cult group, Eiye Confraternity, and in possession of locally made guns, offences punishable under sections 64 of the state criminal law 2002 and section 3(1) of the Robbery and Firearms (Special Provisions) act, laws of the Federation of Nigeria, 2004.
His pleas were not taken as the court ordered the prosecutor, Inspector Elisha Olusegun, to duplicate the case to the Director of Public Prosecutions for counsel.
Ayilara then ordered that Oko-ilu be remanded in Ilesa correctional service and adjourned the case till October 7, 2022.