Donald Trump prepares return to Facebook, Twitter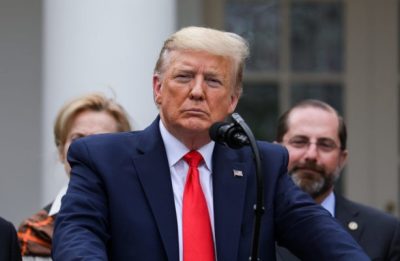 Former U.S. president Donald Trump is preparing for his social media comeback on Facebook and Twitter after he was banned from both platforms.
This comes as Mr Trump prepares to contest for the United States presidency.
Multiple reports claim that the Trump's campaign team had earlier sent a petition to Meta, parent company of Facebook, to lift the ban on the account.
Mr Trump's team reportedly argued that the ban has "inhibited public discourse," while stressing the need for free speech.
"We believe that the ban on President Trump's account on Facebook has dramatically distorted and inhibited the public discourse," Mr Trump's campaign team wrote in a petition to Meta.
The former president's Facebook and Twitter accounts were blocked after the January 2021 U.S. Capitol attack.
Following the incident, Facebook placed a limited ban on Mr Trump's account, which was open to reviewing after two years, starting from January 7, 2023.
However, Mr Trump's Twitter account got reactivated on November 19, 2022, after the platform's takeover by billionaire Elon Musk, who had criticised the ban.