Ekundayo Opaleye, former Ondo military governor, is dead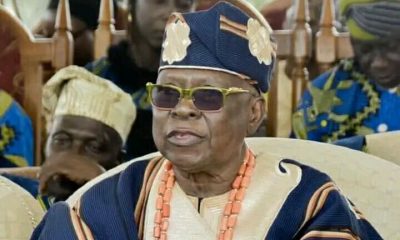 Ekundayo Opaleye, the former military governor of Ondo state, is dead. 
Opaleye died in Abeokuta, Ogun state capital, on Saturday morning of a heart attack.
During his lifetime, Opaleye served between August 1986 and December 1987 as the military governor of the old Ondo during the regime of Ibrahim Babangida.
Opaleye took over the leadership of the state from Mike Akhigbe, an admiral, and was succeeded by Olabode George, who was a commodore. 
Until his death on Saturday, Opaleye was the Balogun Erunmu of Owu, Abeokuta, Ogun state.
Meanwhile, Dapo Abiodun,  governor of Ogun, has described the death of Opaleye as a great loss to the state and Nigeria.
The governor said Opaleye's patriotism as a military officer and dedication to duty as an administrator would always be remembered.
"Major General Opaleye's contribution to our nation, particularly during his tenure as the military governor, will always be remembered," the governor said. 
"His dedication and service to the people of old Ondo State will forever be cherished. His sudden demise is a great loss to the entire country.
"We stand in solidarity with the bereaved family, offering our support and prayers as they navigate through this painful period.
"May they find strength and solace in the memories shared with Major General Opaleye. Our thoughts and prayers are with them."