Ekweremadu: Onyema's lawsuit's wicked, incompetent –Orji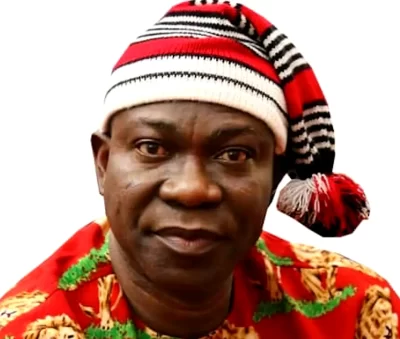 An Enugu-based legal practitioner, Chinenye Orji has faulted the lawsuit instituted by Chief Ogochukwu Onyema, former aspirant for Peoples Democratic Party (PDP) ticket for Enugu West seeking the declaration of Ike Ekweremadu's seat as vacant and his declaration as the new senator for the senatorial district.
Orji said Onyema's lawsuit flies in the face of the laws of Nigeria, including the Electoral Act, noting that Section 68 of the Constitution expressly lists the grounds and processes for declaring a senator's seat vacant.
He said even if a vacancy occured for any reason, the seat wouldn't be inherited by anybody, as Section 76 of the Constitution provides that INEC must conduct a fresh election within 30 days to fill such vacancy.
"Section 68 (1) provides, among others, that a member of the Senate or of the House of Representatives shall vacate his seat in the House of which he is a member if he becomes a
member of another legislative house; any other circumstances arise that, if he were not a member of the Senate or the House of Representatives, would cause him to be disqualified for election as a member; he ceases to be a citizen of Nigeria; without just cause he is absent from meetings of the House of which he is a member for a period amounting in the aggregate
to more than one-third of the total number of days during which the House meets in any one year; being a person whose election to the House was sponsored by a political party, he becomes a member of another political party without a division or a merger affecting the party that previously sponsored him; or the presiding officer receives a certificate under the hand of the INEC Chairman stating that the provisions of Section 69 of the Constitution in respect of the recall of a lawmaker have been complied with.
"But even at that, Section 68 (3) provides that a Senator or House member shall not be
deemed to be absent without just cause from a meeting of the House unless the person presid- ing certifies in writing that he is satisfied that the absence of the member from the meeting was for a just cause."
He said none of these applied to Senator Ekweremadu yet, as he had not been absent for no just cause or for one-thirds of the total number of sitting of the Senate in 2022.
"A year is 365 days, but re- member that the Senate sits for only three days in a week, that if from Tuesday to Thursday. Ekweremadu was arrested in the UK around 22nd June and senate on recess in July and returned on 20th September. So, there is no way he could be absent from session for one- thirds of the seating between now and December because the Senate will only sit for a maximum of 42 days. When
you take the Christmas it will be much less. And if you add New Year and 2023 election recess, there is no way he could have absented himself from plenary for the remaining part of the lifespan of the Senate, which will most likely end in May 2023."