Eskom Bribery: Swiss firm ABB will pay R2.5 billion fine, says President Ramaphosa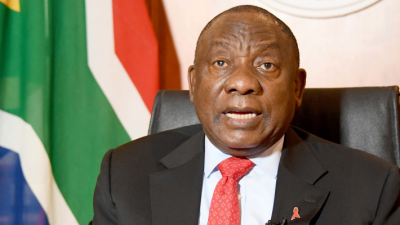 South Africa's president, Cyril Ramaphosa, has disclosed that Swiss firm ABB has agreed to pay a fine of R2.5 billion to resolve criminal accusations brought in the United States that it bribed South Africa's state-owned Eskom over government contracts.
In a statement on Monday, Mr Ramaphosa declared that the settlement does not shield the business or its employees from facing trial.
"The NPA Investigating Directorate finalised a landmark agreement with Swiss engineering company ABB Ltd to pay R2.5 billion in punitive reparations to South Africa.
"This in connection with bribes allegedly paid to obtain contracts with Eskom between 2014 and 2017," the statement read, adding that "Importantly, the current settlement does not indemnify the company or its staff from prosecution."
The president added that the money will be deposited into the country's Illegal Asset Recovery Account, in addition to the R1.6 billion that ABB paid Eskom in 2020 to settle a probe into alleged criminal conduct surrounding contracts at the Kusile power station.
As part of a three-year deferred prosecution deal, two ABB affiliates each pleaded guilty to one count of conspiracy to violate the U.S. Foreign Corrupt Practices Act.
Eight persons were detained in October on suspicion of wrongdoing related to the ABB project, including former Eskom CEO Matshela Koko.
The case was brought on by a problematic project involving the Kusile power station, close to Johannerburg, the fourth-largest coal-fired generator in the world, and which has been dogged by graft charges.