Federal government to ban use of tobacco in Nigeria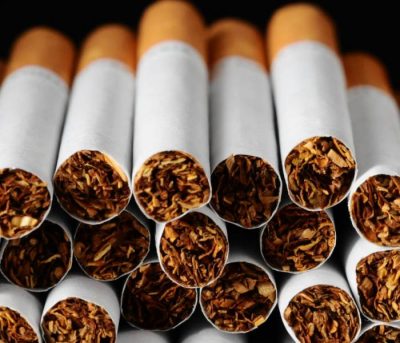 Following the high mortality rate of tobacco users in the country, the federal government said yesterday it had concluded plans to ban tobacco use in Nigeria.
The decision, it said, was part of the implementation of the Tobacco Control Act of 2015 which is the national law domesticating the World Health Organisation Framework on Tobaco Control (FCTC).
Minister of State for Health, Dr. Osagie Ehanire, made the disclosure while addressing the 8th Session of the Conference of the Parties (COP8), to the WHO Framework Convention on Tobacco Control (FCTC) in Geneva, Switzerland.
He noted that through multi-sectoral engagement involving government and civil society organisations, the federal government had began mass awareness campaigns on the provisions of the National Tobacco Control Act 2015, to create the enabling environment for enforcement.
"Government had reviewed the standard for cigarettes to include the complete ban on cigarettes with characterising flavour, including menthol.
"Government of Nigeria had ratified the protocol to eliminate illicit trade in tobacco products, adding that the instrument of accession would be finalised and deposited at the United Nations Headquarters", the minister said in a statement issued in Abuja.
The minister pointed out that "tobacco farming leads to deforestation due to land clearing and curing of tobacco leaves, it also increases land and water contamination due to extensive pesticide use, among other factors"
To this end, the minister congratulated the Head of the Convention Secretariat, Dr. Vera Luiza da Costa e Silva, for leading a high-level discussion and also expressed support for further collaboration and partnership with member states.
"The convention is a milestone in the promotion of public health," he said.
"It is an evidence-based treaty that reaffirms the right of people to the highest standard of health, provides legal dimensions for international health cooperation and sets high standards for compliance," he added.
The Conference of the Parties of the WHO FCTC is the governing body of the Convention.
The 2018 reporting cycle for the WHO Framework Convention on Tobacco Control (WHO FCTC) were conducted in accordance with decision FCTC/COP4(16), using an internet-based reporting instrument.
Data collection for the 2018 reporting cycle was carried out from 1 January to 31 March 2018. Of all 181 Parties to the Convention, 142 (78%) formally submitted their 2018 implementation reports, while most of the remaining parties updated some of their information in the reporting database.