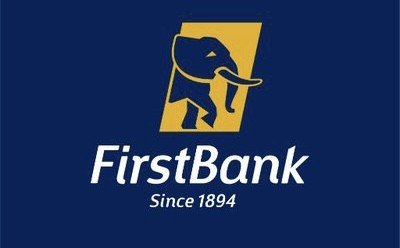 Justina Eze, a former ambassador to Guinea Bissau and Cape Verde, has sued First Bank over the bank's inability to account for the whereabouts of her safe deposit box containing exotic jewellery worth hundreds of millions of naira, specifically N448 million.
Ms Eze's daughter, Chinwe Eze-Boulhassane, had stored up the jewellery at an Enugu branch of First Bank's vault in 1999 after agreeing that a monthly fee be deducted from her account for the jewellery's safekeeping. Ms Eze-Boulhassane was a customer of the bank.
The arrangement, however, took a turn in 2006 when Ms Eze lost her husband and wanted her daughter to rock the expensive jewellery to their father's funeral, First Bank allegedly could not produce them.
The bank officials pleaded for time to provide the jewellery but the deadline soon elapsed without a trace of the box, according to Olusola Oke, Ms Eze's lawyer.
Their failure to produce the ornaments prompted Ms Eze to charge the bank to an Enugu high court in July 2021 in a suit marked E/431/2021.
Both mother and daughter are seeking compensation of N448 million from First Bank, asserting it is the current market value of the missing jewellery.
"The Plaintiffs' claim is for: A DECLARATION that the Plaintiffs are entitled to recover from the Defendant the steel box of jewelries deposited with the Defendant for safe custody or the market value of the jewelries in the box where the Defendant is unable to return the said box to the Plaintiffs for justifiable reason(s)," reads the former ambassador's prayers filed on July 8, 2021.
"The sum of N448,037,760 (Four Hundred and Forty Eight Million, Thirty-seven thousand, seven hundred and sixty naira) being the current market price/value of the plaintiffs jewelries which the plaintiffs deposited with the defendant for safe-keeping in consideration of charges/commission paid by the plaintiffs to and received by the defendant for defendant's services," the writ of summons stressed.
Ms Eze and her daughter are asking the Court to award N50 million against First Bank for general damages including psychological trauma which they claim to have suffered over the loss of their luxury items.
Another N50 million was being sought for payment of legal fees for their counsel to prosecute the bank.
First Bank had yet to publicly comment on the matter.