Florida Nanny, Marissa Mowry Jailed For Seducing 11 Years Old Boy and Getting Pregnant For Him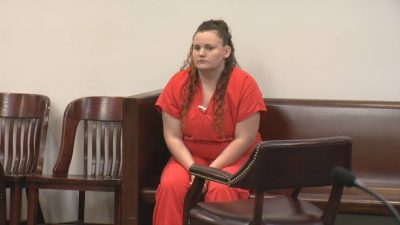 A Florida nanny has been sentenced to 20 years in prison for sexually abusing an 11-year-old boy, later giving birth to his child.
Marissa Mowry was 22 years old when she was hired to watch the child in January 2014. She soon began to have sexual contact with him. According to court testimony, Mowry repeatedly sexually abused him without using protection. In the fall of 2014, she gave birth to the victim's child.
In 2017, the boy told his mother about the abuse. She contacted police, who conducted a DNA test which proved that the boy was the father of Mowry's child.
Mowry is now 28; her victim is now 17. The child they have together is 5.
The victim's mother spoke to the Tampa Bay Times and said that Mowry's actions changed her son's life. She says that her son, still a student himself, takes his son to school in the morning before going to high school. He plays with the boy in the backyard after school.