Former BBC Editor Found Dead Four Days After Disappearing On Late Night Walk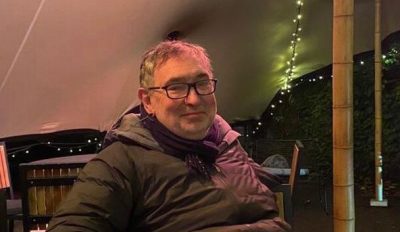 Aled Glynne Davies, former BBC Radio editor, has reportedly been found dead four days after he disappeared on a late-night walk.
Mirror UK reports that the lifeless body of the 65-year-old father-of-two was discovered in water two miles from where he was last seen after he disappeared on New Year's Eve.
According to the report, Aled, who was the BBC Radio Cymru editor, had been out for a meal with his wife before heading home to see in the New Year, but he decided to go out for a walk before midnight and was last seen in Pontcanna, Cardiff.
Following his disappearance, his family members were left concerned, hence, they issued an appeal for information on his whereabouts the morning after his disappearance on New Year's Day.
The Mirror reports that more than 400 people joined a search while his family desperately appealed to homeowners to check their CCTV for sightings of Aled.
His son, Gruffudd Glyn, reportedly said any footage would be vital to help establish his father's movements on the night he disappeared.
A BBC presenter Huw Edwards, who used to work with Aled also appealed for help on social media, and four days later, particularly at around 9.40 am on January 4, police found Aled's body close to Cardiff Sailing Club.
Following the recovery of Aled's body, an inquest into his death was reportedly opened at Pontypridd Coroner's Court but it was then adjourned to a later date, which is yet to be fixed until the police investigation has been completed.
Quoting The Sun, the Mirror reported that Superintendent Michelle Conquer said, "We continue to support Aled's family at this very sad time and our investigation continues to determine the circumstances surrounding the death."
Also, South Wales Police reportedly said that "Aled's family would like to thank everyone for all the support they've had over the past few days and have asked that Aled's life be celebrated."
In a statement shared on Twitter, Aled's son, Gruffudd Glyn said, "Thank you so much for all your efforts. We are heartbroken to announce that Dad was discovered in the river this morning.
"Now it's time for us all to relax. Let us all celebrate Dad's life x Afryl, Gwenllian and Gruff (and the rest of our family)."