Fuel subsidy is organised crime; I've always supported its removal – Peter Obi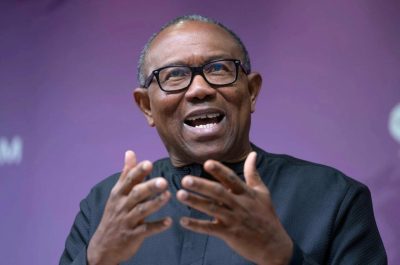 The presidential candidate of the Labour Party in the 2023 general election, Peter Obi, says he's always supported the removal of fuel subsidy.
"If you have followed me very well right from the time I was a member of Jonathan's economic management team, I consistently maintained that subsidy should be removed because I see it as organized crime," Mr Obi said.
The former Anambra governor made this statement in a series of tweets on Tuesday, explaining his position on fuel subsidy removal.
Mr Obi said that his support for the removal of fuel subsidy dates back to the administration of former president Goodluck Jonathan.
"People were just stealing the resources of the country and I showed it empirically in my statistical analysis that we were not consuming the amount of fuel they claimed we consumed," Mr Obi added.
The Labour candidate, however, faulted the process of the removal of fuel subsidy by President Bola Tinubu, saying that as president he would have done it better.
"If you read my manifesto you will see clearly how I planned to remove subsidies. I will govern with the people and show them statistically and empirically what we are going to save, and what we are going to do using the savings to better the suffering masses," Mr Obi said.
During campaign, Mr Obi called fuel subsidy an organised crime, a point that supporters of President Tinubu has deployed to justify it's sudden removal, without provision for palliatives to chushion the effect on citizens.
Mr Tinubu, in his inaugural speech on May 29, announced that "subsidy is gone", causing fuel price to soar to N540 from N195 as citizens engaged in panic buying.