Ghana removes fuel subsidy, creates special fund for refineries to stabilise energy sector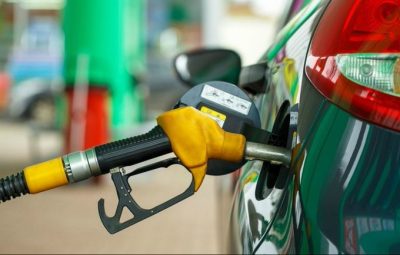 The Ghana National Petroleum Authority (NPA) says the country has implemented regulatory measures, including the removal of fuel subsidy, to ensure stability across its downstream sector.
Abdul Hamid, chief executive officer (CEO) of NPA, spoke during a presentation at the ongoing Africa Refiners and Distributers (ARDA) week 2023, in Cape Town, South Africa.
He said the measures were implemented in response to the global oil and gas market volatility caused by the Russian-Ukraine war and energy transition-related policies.
"For the first time in 30 years, we have installed fuel caps as a measure to intervene and to control market instability," he said.
Hamid said this has helped to restrict uncontrolled increases in fuel and energy prices at the peak of the global market instability since the conflict between Russia and Ukraine started.
NPA boss also spoke about the , in which the country is leveraging its vast gold resources to buy petroleum from international markets.
"We exchange gold directly for petroleum products from international firms. We buy the gold directly from large and small mining firms and exchange it with petroleum. This has stabilised our industry and kept energy prices affordable," he said.
'GHANA HAS REMOVED ENERGY SUBSIDIES' 
Speaking on more reforms implemented in the industry, Hamid said the Ghanaian government, through the NPA, has also removed energy subsidies.
"We have removed subsidies and deregulated our markets. Industries were shutting down because government was finding it hard to find the money to provide subsidies and to this day industry is being powered by investments in the private sector and there are no complains of supply," he said.
"We are ensuring affordability and security for the vulnerable consumers through the removal of energy subsidies."
Hamid said the NPA has also created a special fund to assist refineries in boosting their capacity to 50 barrels of oil in order to meet the country's growing demand.
He explained that this was due to the lack of adequate refinery capacity, which he stated was one of Ghana's major challenges impeding the exploitation of local oil and gas resources to drive energy sector growth.
"Ghana has also ensured the NPA is a one-stop-shop for everything required for firms to participate in the country's oil and gas industry. By so doing, we have the time spent in registering and getting projects and firms up to the ground," Hamid said.
The NPA CEO also highlighted the roles of the gas master plan, the renewable energy plan and trade policy in maximising the country's energy mix diversification.
He added that the exploration of liquefied petroleum gas, as well as natural gas, will boost electricity generation, consumer access to clean cooking, and ensure environmental sustainability.
"There must be a healthy balance of energy equity, accessibility and environmental sustainability in driving energy market growth," Hamid said.
"We want to transform through natural gas which is the cleanest form of energy to date, while accelerating local content development. We also want to use carbon credits to innovate our financing mechanisms."
Hamid also called for increased collaboration between African countries and downstream sector players, as well as between private and public sector institutions, to ensure energy supply security and affordability.
WHY RFO SUBSIDY WAS REMOVED
Although Hamid did not state when subsidy removed, TheCable checks showed that the country scrapped subsidy payment on its residual fuel oil (RFO) on November 1, 2022.
RFO is a grade of fuel oil, which contains the undistilled residue from atmospheric or vacuum distillation of crude oil and mostly used by manufacturing industries.
Abass Ibrahim Tasunti, the head of economic regulation of NPA, the revenue the country was generating from the price stabilisation and recovery levy had not been enough to pay for the subsidies accruing from RFO and premix fuel.
"The suppliers of this product (RFO) are refusing to supply because the subsidies are not being paid on time. Also, because the subsidies are not being paid on time, the companies have refused to supply the product. They sell and they are not recovering the full cost, and they are also not getting the subsidies paid to them," .
According to BusinessGhana, a local newspaper, the government paid GHc136 million as a subsidy on RFO in 2021 and again paid GHc52 million out of the total subsidy of GHc154 million for the period January to September 2022, leaving a balance of GHC102 million.
Nigeria, which plans to toll a similar line in the second quarter (Q2) of 2023, spent the sum of to offset subsidy payments from January to November, 2022. It also plans to spend at least N3.35 trillion on subsidy claims by the end of Q2 when it . (The Cable)