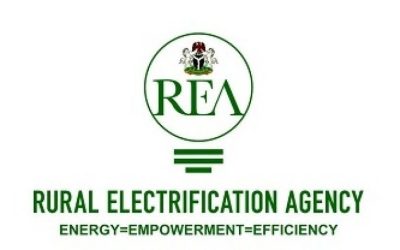 The Federal Government in partnership with private sector investors, on Wednesday, commenced moves to deploy 1,000 mini-grids to electrify rural communities across the country.
Deployment of mini-grids in rural areas is managed by the Federal Government's Rural Electrification Agency, as the agency supports private sector mini-grid developers with funds to boost off-grid electricity development.
Speaking at the Rural Electrification Fund Call-3 Bidders Workshop in Abuja on Wednesday, the Managing Director, REA, Ahmad Salihijo, announced that over 1,000 mini-grids would be built nationwide under the REF programme and other off-grid initiatives.
He said, "Through the testimonies from the inauguration of various REF projects, including REF Calls 1 and 2 mini-grid projects, we have proven that renewable energy technology is good economics and also proven that business models work.
"We therefore have no doubt about the capacity of leveraging our off-grid renewable energy potentials to transform more rural communities across the country through the REF Call-3.
"We expect that over 1,000 mini-grids will be built in the next few years, in tandem with other REA programmes and initiatives, as well as the recently announced intervention of the President to deploy five million solar-based connections across the country through the Economic Sustainability Plan."
Salihijo, who was represented by the agency's Executive Director, Corporate Services, Olaniyi Alaba, told bidders at the workshop that the REA was the implementing agency for Nigeria's Rural Electrification Strategy and Implementation Plan.
He said the REA would continue to support off-grid developments and developers by creating an enabling environment to facilitate investments in various ways.
"This include access to data, policy support, grants, capacity development, etc.
"The agency's role of providing energy access to millions of Nigerians through renewable energy is critical if we are to deliver the economic benefits that will spur rural economic growth and development in Nigeria," he stated.
On the purpose of the REF Call-3 Bidders Workshop, Salihijo said it was to sensitise all shortlisted bidders on their eligibility and selection criteria for business and financial models, technical specifications, regulatory requirements and the timeline for submission of their proposals.
He said, "REA continues to work to ensure that stakeholders not only see the potentials of off-grid sector development, but that they also wish to participate, and in the process strengthen their commercial positions.
"We will like to reaffirm our commitment to continue to keep doing everything necessary to help you – the developers, succeed. We also appreciate all the bidders who have shown interest in supporting our mandate to deploy projects in the rural areas in Nigeria." (Punch)