Hackers Attack Manchester Police Database, Steal Card Details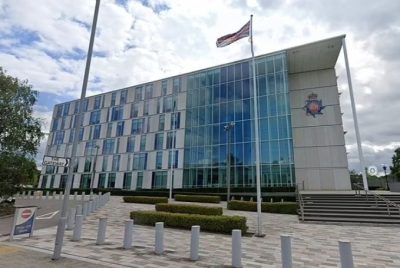 One of the United Kingdom's largest police forces, Greater Manchester Police, has reportedly fallen victim to a major cyber attack in which thousands of its officers warrant card details were stolen.
Officers and staff of the GMP were said to have been informed of the breach of their data yesterday.
Dailymail reports that the hack is believed to have been aimed at a contactor firm used to produce the force's warrant cars.
Assistant Chief Constable Colin McFarlane said, "We are aware of a ransomware attack affecting a third-party supplier of various UK organisations, including GMP, which holds some information on those employed by GMP. At this stage, it's not believed this data includes financial information.
"This is being treated extremely seriously, with a nationally led criminal investigation into the attack.
"We have contacted the Information Commissioners Office and are doing everything we can to ensure employees are kept informed, their questions are answered, and they feel supported," McFarlane added.
This incident reportedly follows "a near-identical cyber attack against the Metropolitan Police last month".
Credit: Daily Mail