Hanifa: Parents Of Self-Confessed Killer Flee Residence Over Fear Of Attack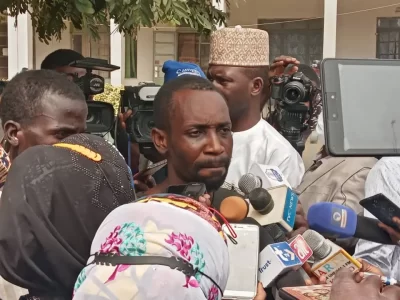 The parents of the alleged killer of 5-year-old, Hanifa Abubakar; Abdulmalik Tanko, have fled their residence over fears of being attacked.
In a visit by Daily Trust to Tudunwada and Tudun Murtala areas where Abdulmalik hails from and where his family house is located, neighbours could not account for his parents whereabouts
Sources close to the family revealed that as a result of Abdulmalik's alleged act of kidnapping and mutilating Hanifa, there was an attempt to attack the parents. This development made the culprit's parent flee their house.
Musa Shehu (not real name) said, "No one will tell you exactly where they are. They have relocated to an unknown place. The mother has refused to collect his children and had somehow disowned him."
Daily Trust reports that Tanko, the proprietor of the school, confessed to the killing of Hanifa with rat poison.
He further dismembered and buried her secretly at one of the branches of the school. The victim was kidnapped in December and killed shortly after, though her abductors had demanded a N6million ransom for her release.
It was while trying to get part of the ransom money that the proprietor of the school was nabbed by security forces.
There has been widespread outrage over the killing, with the hashtag #JusticeForHanifa trending on social media for days. (Daily Trust)